Using our AI Forecasting, we can predict your future sales that can be up to 50% more accurate than a rolling average of previous weeks. Find out how Nando's Singapore increase their forecasting accuracy and labour productivity using Tenzo's forecasting.
Our forecast can have different granularity: it can be by week, by day, and the smallest time interval we can forecast for is by the hour.
With our hourly forecast, you can know exactly what your revenue will be throughout the day, thus being able to optimise your labour and manage services.
Where can I see the Hourly Forecast?
You can see your hourly forecast both in modules and in cards, which can be added to your Overview Dashboard. Here are some examples of what your card could look like: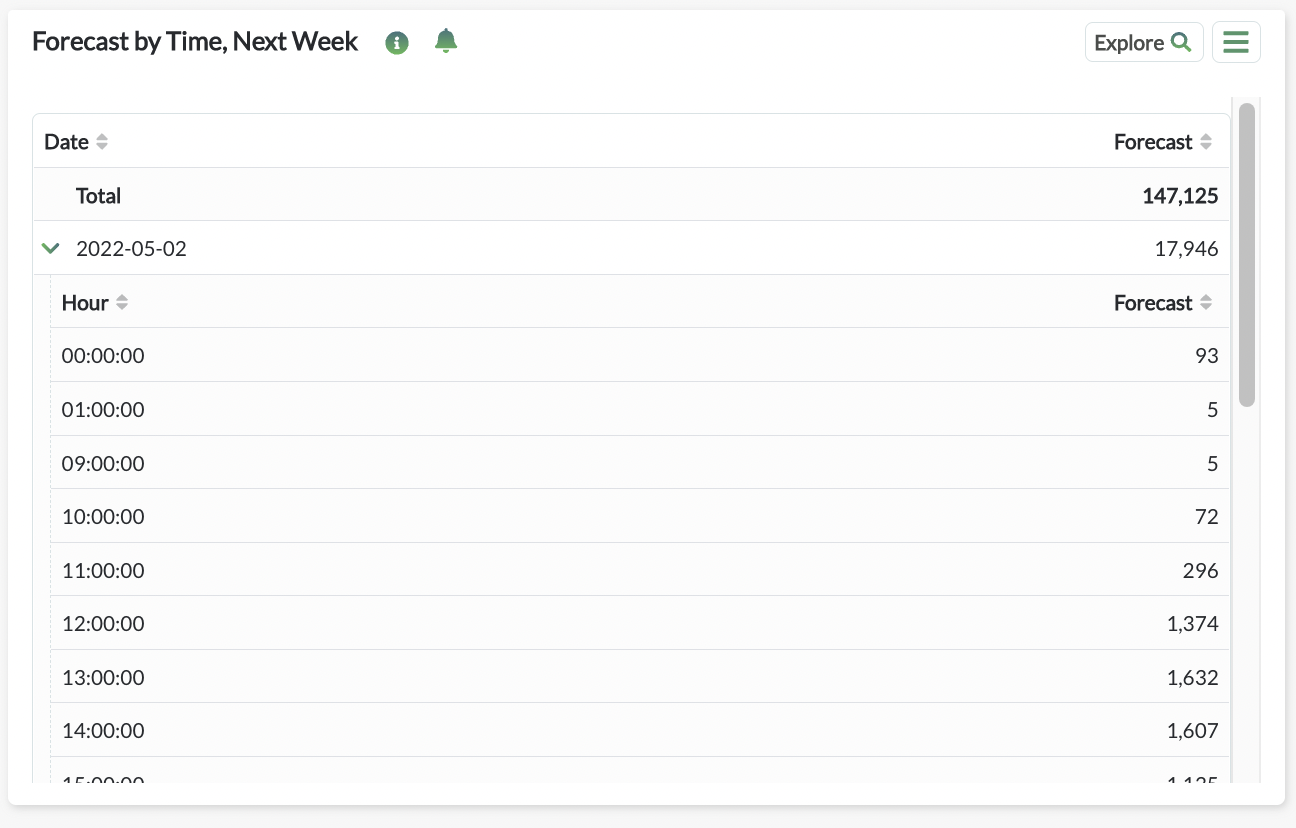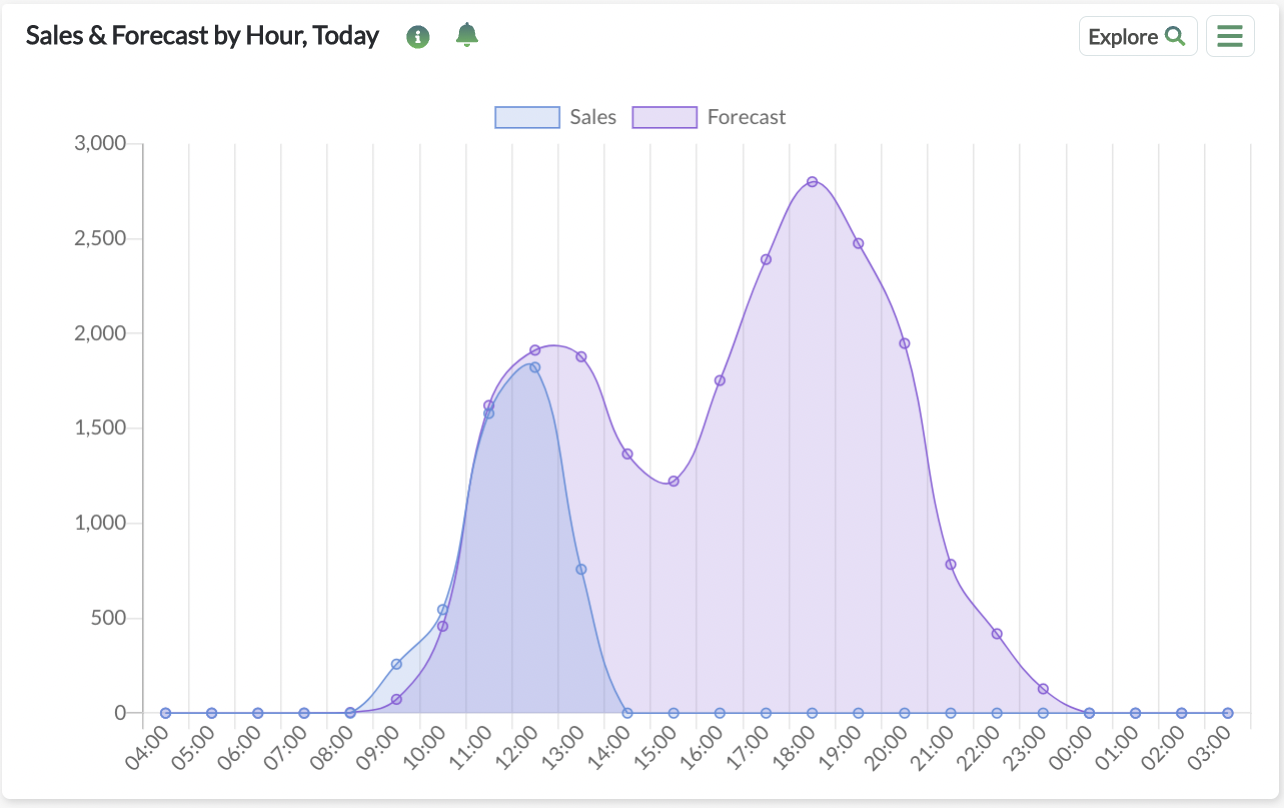 If you are an administrator and you want any of these cards added to your Dashboard, just contact your Customer Success Manager and they will set it up for you.
How can I use the hourly forecast to deploy my workforce?
Our hourly forecast can be used to create daily and weekly rotas to match demand.
You can have a clearer view by going to Planning > Labour Planner > Hour, where you will see the Forecast of Sales vs Planned Labour Cost as a line trending over time:
You can also set up the Labour Planner, to have the chance of planning high-accuracy rotas that match your forecasted sales. Our customers have seen up to a 15% of reduction in Labour Costs thanks to this!
Please contact your Customer Success Manager or drop us an email at support@gotenzo.com if you want to have this module added to your account or if you have any further questions.
Happy Tenzo'ing :)
#forecasting #sales #labour