Yes, the sales forecast can be adjusted daily in your Planning module, and that Managers can add custom reasons for the adjustment. This way, our algorithm constantly learns from itself and accuracy will increase as time goes by. We have seen that GMs typically improve our forecast by 5% to 10%.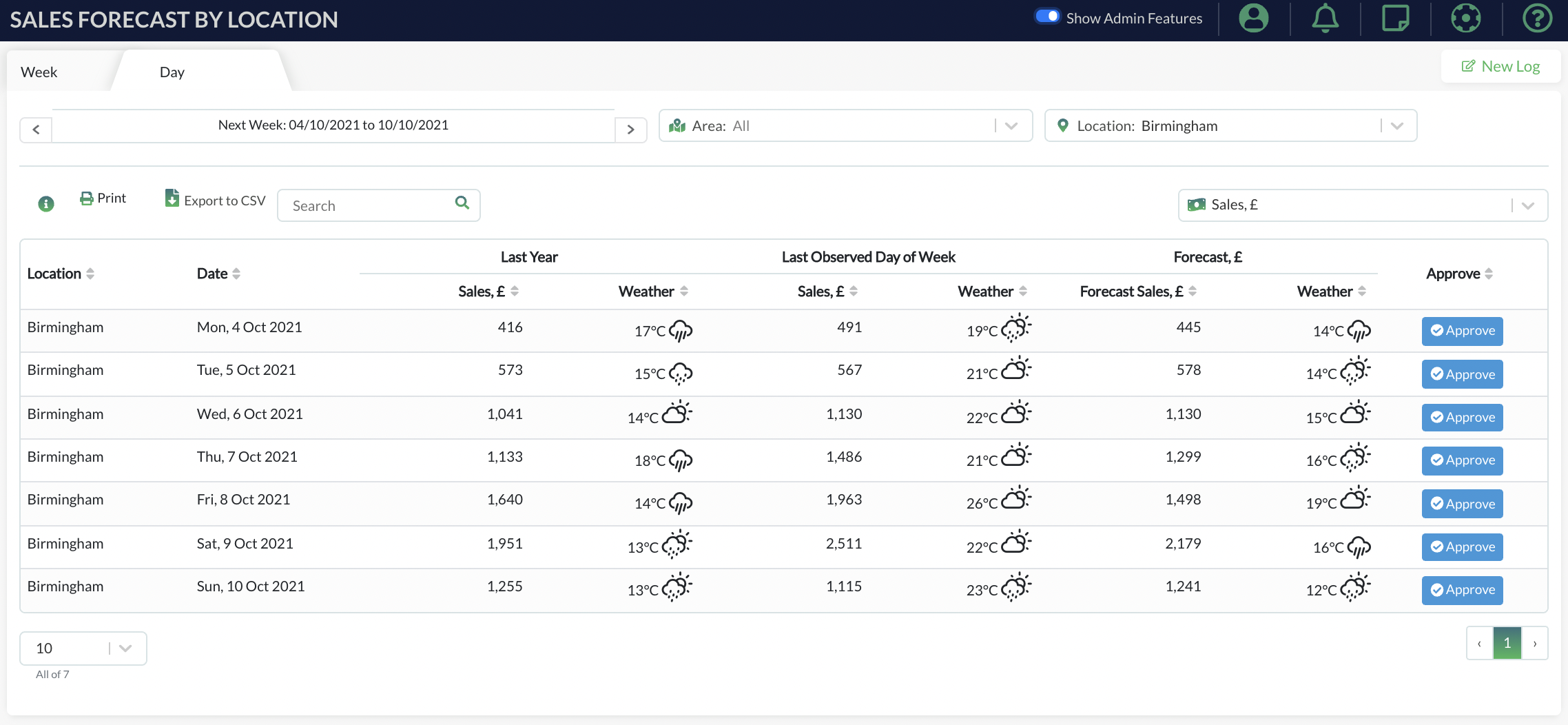 Adjusting daily forecasts in Tenzo
Click on the selected date to make the adjustments. You can adjust the sales forecast in the cell highlighted in Red below:
Logging daily sales forecasts adjustments
Managers can add a reason for their adjustment to explain the change they've made to their sales forecast:
Option 1: Type in a reason for the adjustment and click +add
Option 2: Select from the available drop-down menu
Adjusting daily sales forecasts on the Mobile App
With easy access, you can also have your forecast adjusted on the go. Click on more on the bottom right of the App and select Planning. Then Select the period and date for adjustment:
You will see the same as the Tenzo Web; by referring to last year's sales, last week's sales and weather forecast; you can have the Sales adjusted on the column highlighted below: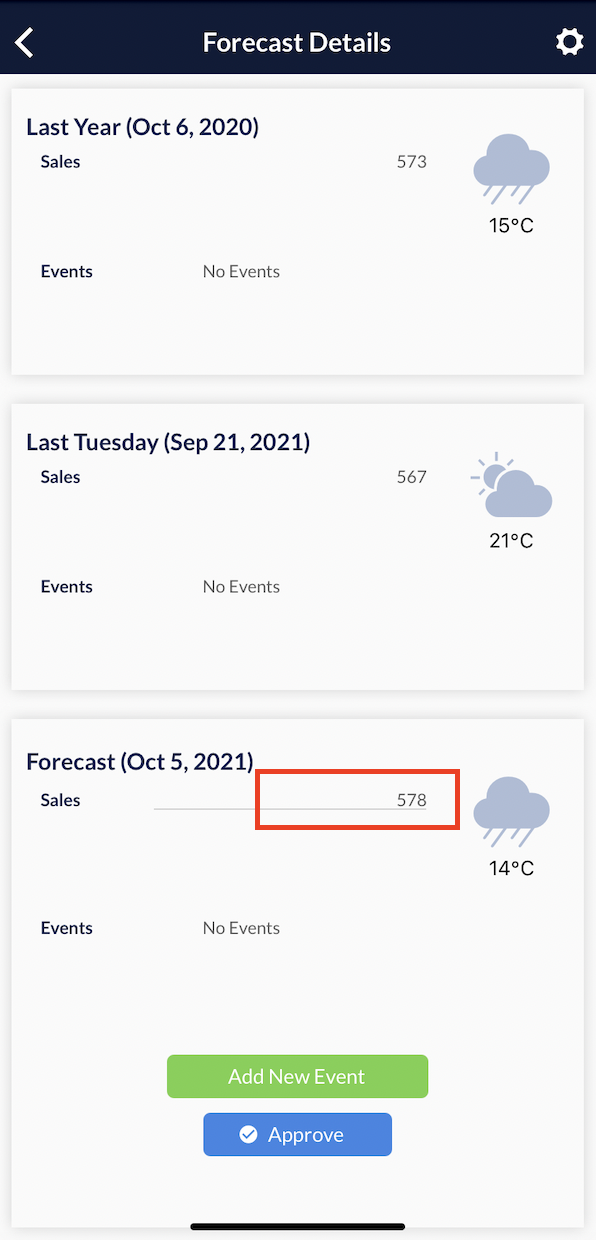 Click on the Add New Event on the bottom to have a reason for adjustment added.
You can click on (Other) to choose from the drop-down menu: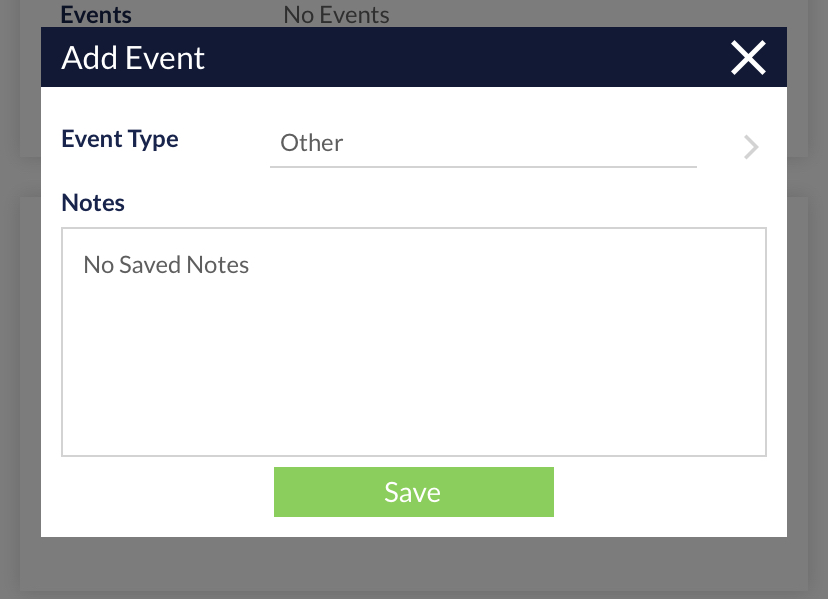 Should you have any questions on your forecasting module, do let your Customer Success Manager (CSM) know or drop us a note at support@gotenzo.com.
If you are new to Tenzo and want to find out more about how we can help you consolidate all your data in one place, drop us a note here now! We cant wait to have you using Tenzo!
#forecasting #sales