Yes! Tenzo knows that having instant updates on your social reviews is important.
How do I view my alerts:
Click on the Icon that you will find on top of your Tenzo Web and Mobile Apps, and you will first see the most recent alerts that you've received: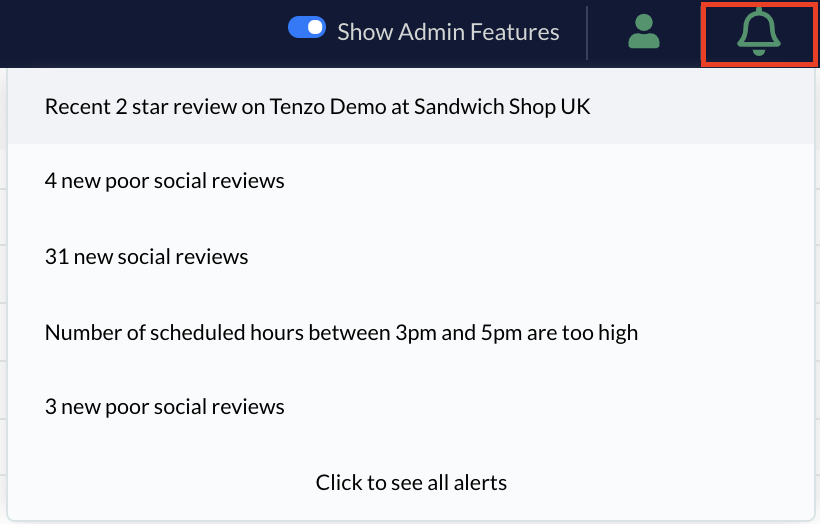 We highlight the alerts based on Priorities; the priority will be set at HIGH if you have poor social reviews.
This gives you a quick alert on your social reviews and the opportunity to view and action.
How do I view the poor social reviews:
Click on the selected detail and it will bring you straight to your social page where you can view your social reviews individually.
If you looking to know more about which social reviews you can have in your Tenzo, you can view our social integrations here.
Should you have any questions do not hesitate to drop us a note at support@gotenzo.com.
#social #integrations #alerts