In Tenzo you can track your actual sales against a sales budget per location. By adding your budget into Tenzo you'll be able to:
Empower your team to understand how they're performing against budgetary targets on a day by day basis - making them motivated to go that extra mile,

Visually compare your actual sales against your budget overtime in the Tenzo app, and

Get regular updates delivered into your inbox on your business' year to date performance.
How to load a sales budget
It is now possible for customers to load their own budgets into Tenzo using our Budget Loading Tool. You will need to be an Admin to access this feature - if you need to access this but can't at the moment, please let your Customer Success Manager know.
Click here to know more about our User Admin view.
Click on 'Budgets' and it will take you to our Budget Loader: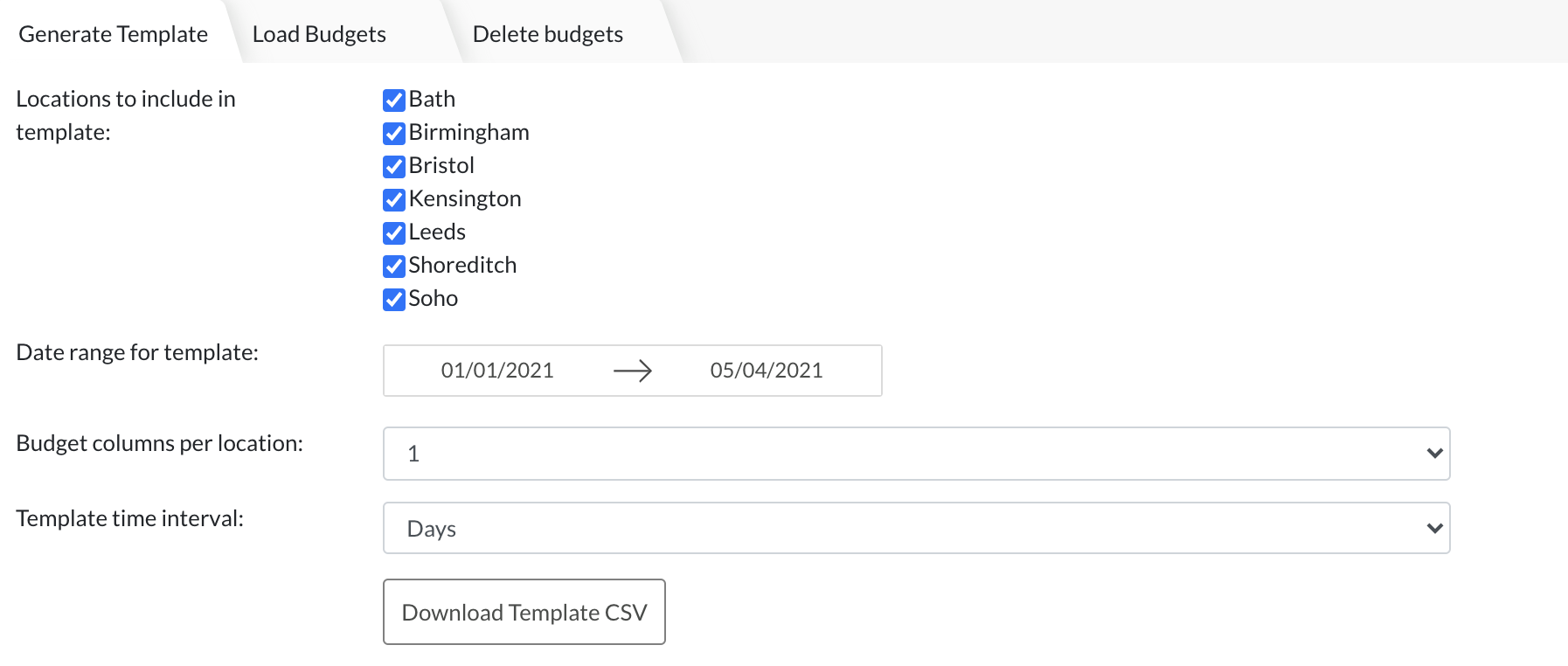 Step 1: Generate and download a Budget Template
On the generate template tab select the location(s), date range and your preferred time interval* for the budget.
Here is what the template will look like. These are the fields you should populate with data. Please do not change the format of the template.
*If you have more than 12 months' worth of historical data in Tenzo, then the our AI engine can break down a monthly or weekly budget into a daily budget for you, so you don't need to load a daily budget.
Step 2: Load your Budget
Click on the "Load budget" tab to upload your csv file,

The dates in the csv will update in the budget date fields in the budget tool,

Hit 'Upload Budget' and you will see the status of the budget load request update at the bottom of the page, and

A new line at the bottom of the page will appear that says finished when the upload

has completed and the budget should show in your Tenzo account within the next c. 30mins.

Viewing your loaded budget

When your budget has been loaded into Tenzo you will be able to see the budget loaded in Sales > Location > Trends and then select the budget metric.

You can choose to see how the budget has been distributed if you provided a top-level monthly budget by day or week. You can also choose to see this in either a table or line graph view.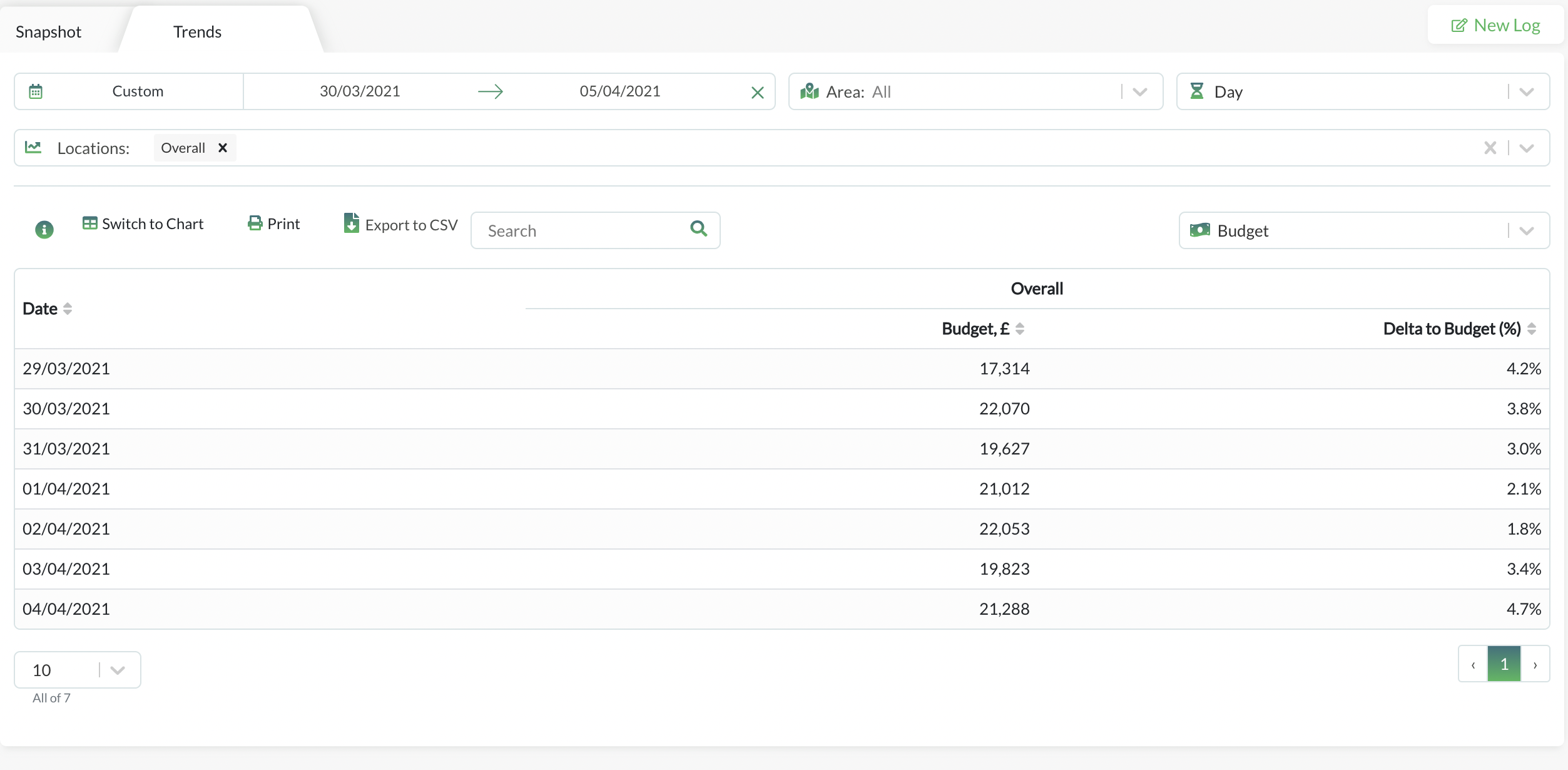 If you've got any questions, please let your Customer Success Manager (CSM) know.
You can always send us an email at support@gotenzo.com - this email address is monitored 24/7 and is the fastest way to get in touch with the Tenzo team.
#budget #sales #admin